The oil and gas industry continues to invent, innovate and adapt to
meet the challenges of the world's energy requirements. No matter how
and where we start our role in this changing industrial landscape, there
is always room to move into different areas, transition to renewable
energy or even move out altogether. The entry of digitalization and big
data with AI, AR and VR tools has opened the industry to a new way of
doing things while the fundamentals of extraction are still rooted in
traditional ways. This webinar seeks to encourage its participants to
challenge their career goals within an industry in constant transition.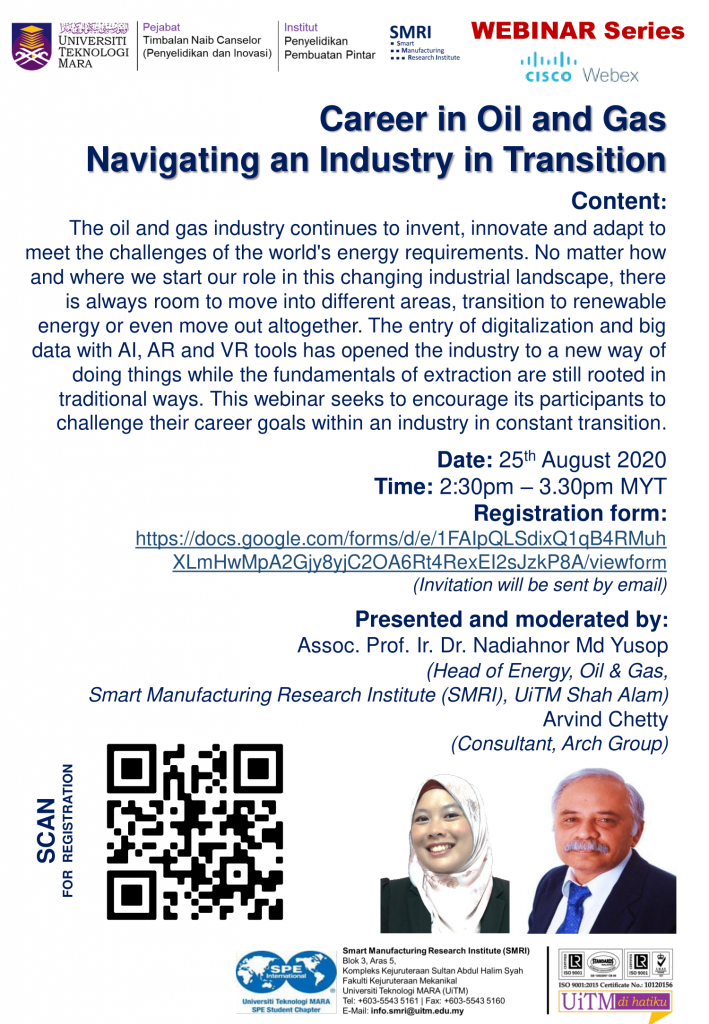 Email It will not be published mandatory. viagra pills Comments required.